Max Verstappen optimistic of beating Lewis Hamilton to this year's world championship
Red Bull's driver Max Verstappen claims that he can beat off competition from Lewis Hamilton to this year's Formula One title if he gets the right car.
The 22-year-old Dutchman finished third with 278 points, 135 points behind eventual winner Hamilton.
"Lewis is very good. He is definitely one of the best out there but he is not God. Maybe God is with him, but he is not God," Verstappen said.
He went on to say that the Briton driver and Mercedes were vulnerable if Red Bull could put them under more pressure.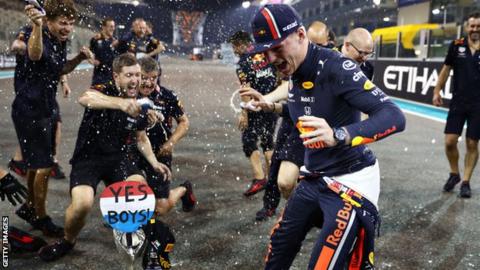 "When you can put the pressure on, of course it is a lot harder for the guy in the lead," Verstappen said.
"If you never really have pressure, you can drive at 97-98% and you never make mistakes, or maybe one weekend out of 21-22."
"Even if we start within 0.2secs, you can really mount the pressure and I would like to start straight away there because then it is really on."
"I am looking forward to when we get that fight and we are really close; I am pretty sure we can do better," he noted.
Red Bull believes that stability in the rules going into 2020 will give them the chance to pick up something from a strong finish compared to last season.
Verstappen won three races in 2019 which was their first season with engine partner Honda.
(Visited 9 times, 1 visits today)
About The Author
Related article