Barcelona complete Arturo Vidal signing
One of the surprise moves of the summer has been completed with Arturo Vidal officially signing for Barcelona. Leaving Bayern Munich, the combative midfielder rejects Inter in the process after the Milan side expended much energy on securing his services. Barcelona had spent significant amounts of their own time searching for a midfielder to fill the hole left by Paulinho and Andres Iniesta, […]
Barcelona complete Arturo Vidal signing
One of the surprise moves of the summer has been completed with Arturo Vidal officially signing for Barcelona.
Leaving Bayern Munich, the combative midfielder rejects Inter in the process after the Milan side expended much energy on securing his services.
Barcelona had spent significant amounts of their own time searching for a midfielder to fill the hole left by Paulinho and Andres Iniesta, and Vidal certainly possesses the Brazilian's energy and physicality.
The fee is thought to be around 20 million euros and he will now look to finally press ahead and win the Champions League after a number of promising situations at Juventus and Bayern passed him by.
With that in mind, Vidal's reunion with Real Madrid in the ensuing LaLiga title race should provide plenty of sparks, if his previous meetings with Los Blancos are anything to go by.
Barcelona have reportedly agreed personal terms with Bayern Munich midfielder Arturo Vidal ahead of a £27 million transfer.
According to Ed Aarons and Fabrizio Romano of the Guardian, the Chile international has also passed a medical ahead of a switch to the Camp Nou, bringing an end to a three-year spell at Bayern.
"Inter Milan had been seen as the front-runners for his signature but have now made an ambitious approach to sign Luka Modric from Real Madrid," the report noted.
The article added that Barcelona did look to Paris Saint-Germain star Adrien Rabiot as a possible option to strengthen their midfield, although the Ligue 1 club were said to be unwilling to let the France international go. Barca, it appears, have turned their attentions to Vidal instead.
With the player now 31, there's little doubt this transfer is with the short term in mind for the Blaugrana. However, when Vidal is at his best he remains one of the standout midfielders anywhere in the world.
Former United States international Stuart Holden believes Barcelona have struck a brilliant deal:
Following the departure of Paulinho and Andres Iniesta this summer, it's not a massive shock Barca boss Ernesto Valverde has sought to strengthen his midfield options.
Vidal is no stranger to the big stage either, having excelled in spells at Munich and Juventus. He's been on a title-winning team for the last seven years in succession, with three of those triumphs coming in Germany and four in Italy.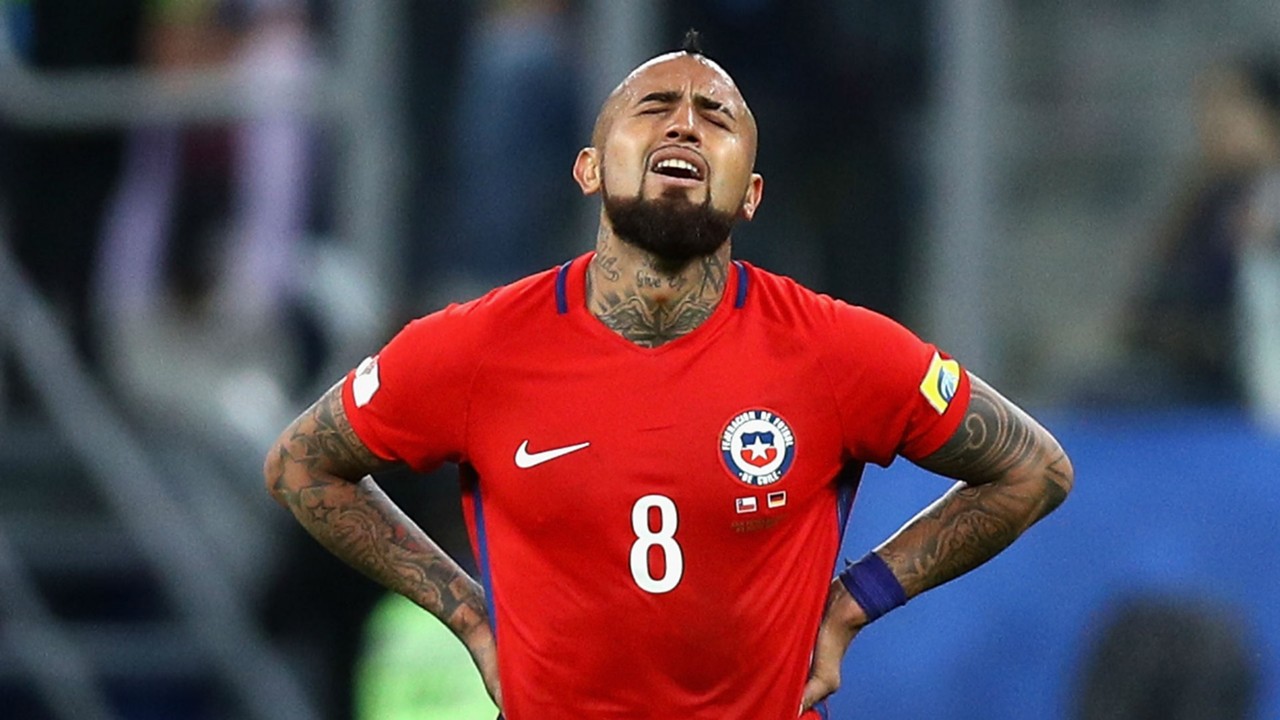 The midfielder brings so many positive attributes to a team. Vidal is such a dynamic player in all aspects, as he's tenacious in his tackling, direct on the ball and capable of getting forward and scoring goals too.
Admittedly he's not a quintessential Barcelona midfielder, as typically the Catalan club have focused their play in the middle third around technical ability and sharp passing.
Still, last season they benefitted from having a player in Paulinho who would surge forward from a deeper position in support of forwards. You sense that's a role Vidal will seek to carry out following this transfer.
For Vidal, this switch gives him the chance to round off an extraordinary career at the highest level in European football. Already he's thrived in two of the game's toughest divisions and there appears no reason why he shouldn't blossom in La Liga, either.
For Barcelona it's a signing that cements their status as favourites to defend the La Liga title they won last season, especially given Real Madrid enter this campaign without Cristiano Ronaldo and former manager Zinedine Zidane.
WATCH ALSO:
Cristiano Ronaldo trains with new Juventus team-mates for the first time
Day one of the Cristiano Ronaldo era at Juventus
(Visited 60 times, 1 visits today)
Related article